HEALTH
2023/07/11
Fucoidan Health News July: Umi no Shizuku Presents New Research on Fucoidan at Immunology 2023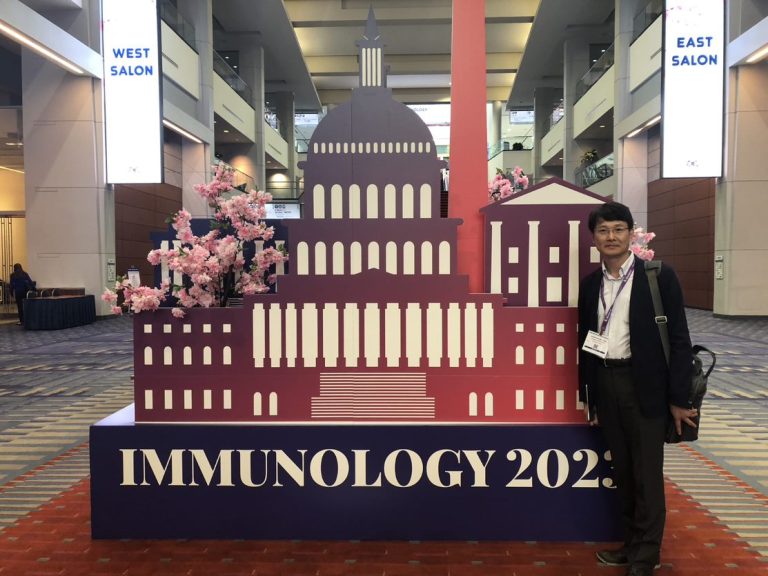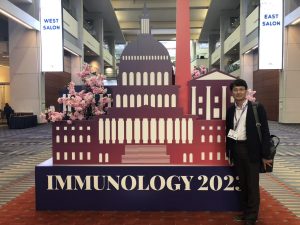 Umi no Shizuku Presents New Research on Fucoidan at Immunology 2023
Since the Covid-19 pandemic occurred, the importance of "immunity" is attracting even more attention. In May 2023, Umi no Shizuku Fucoidan participated in the International Society of Immunology "Immunology 2023" and presented a research paper on fucoidan. Umi No Shizuku would like to introduce the Immunology Society and its research in this month's health newsletter.
What is the "Immunology" in the International Society of Immunology?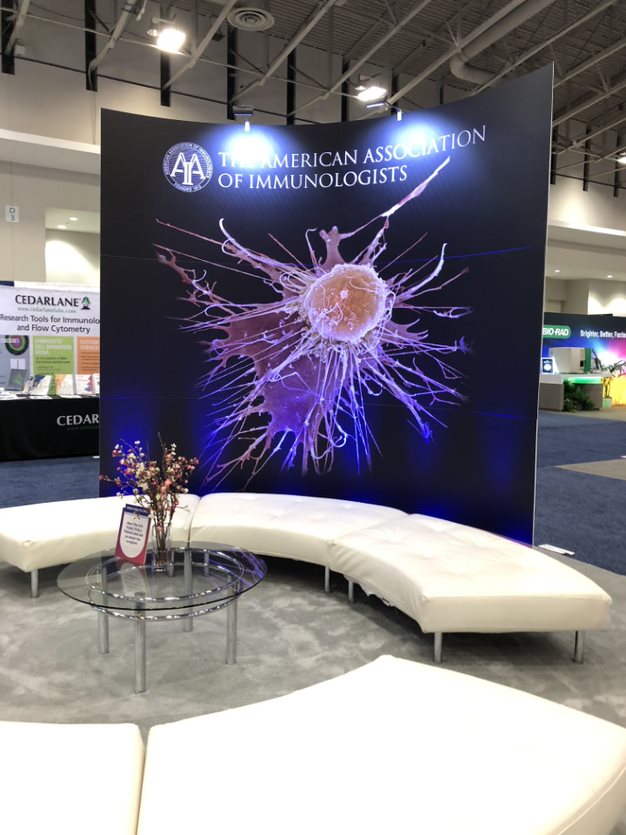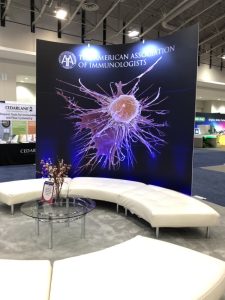 It is an international conference specializing in immunity, held in the United States in May every year, where researchers and companies related to immunity gather from all over the world. In 2023, it was held in Washington, D.C., where many research papers were presented and exhibited from about 150 immunity-related companies.
What companies are participating and sponsoring?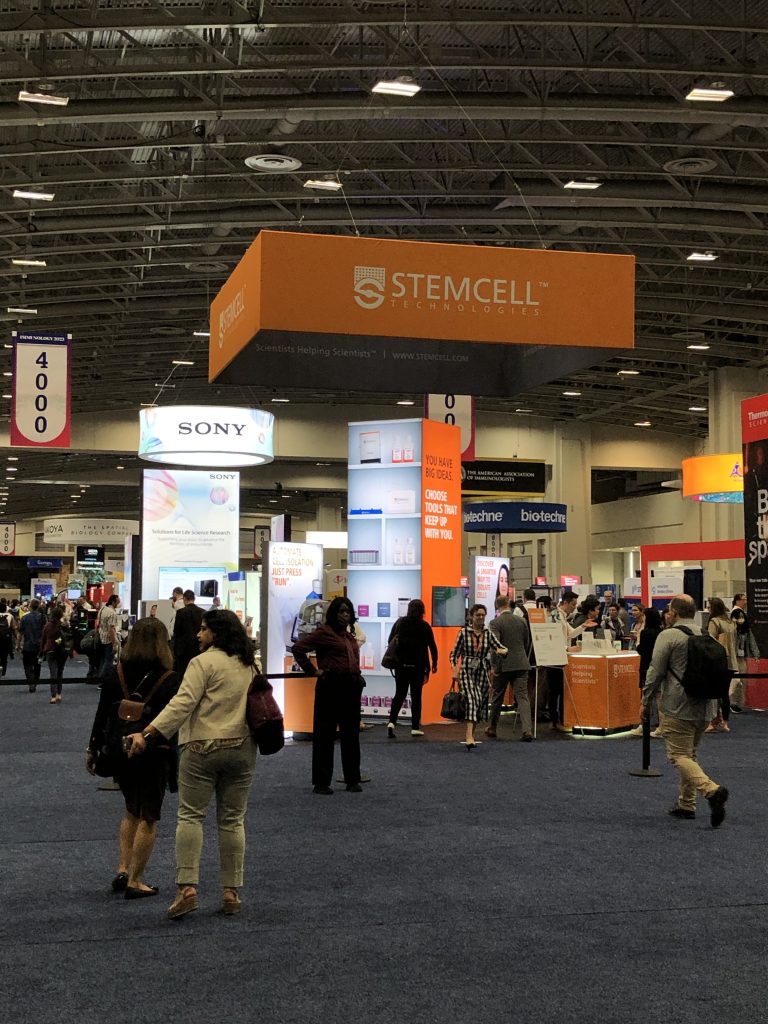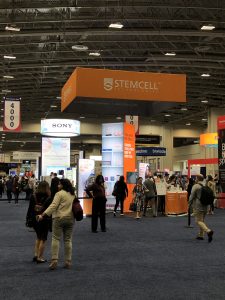 American companies that handle antibody cells are the main exhibitors, also SONY and KEYENCE from Japan continued their participation in this exhibition from last year.
GlaxoSmithKline, a British global pharmaceutical company; Thermo Fisher, an American multinational company handling scientific instruments; Kyowa Kirin, a Japanese pharmaceutical company; the Korean Society of Immunology and others participated as sponsors.
What type of research is most common?
Immunology researchers hold their presentations in multiple convention rooms during this period. There are many studies on how immunity works on Covid-19, influenza, inflammation in the body, etc., and all research presentations are related to immunity. Due to the Covid-19 pandemic since 2020, the importance of "immunity" has been recognized internationally.
Research presentation by Umi no Shizuku Fucoidan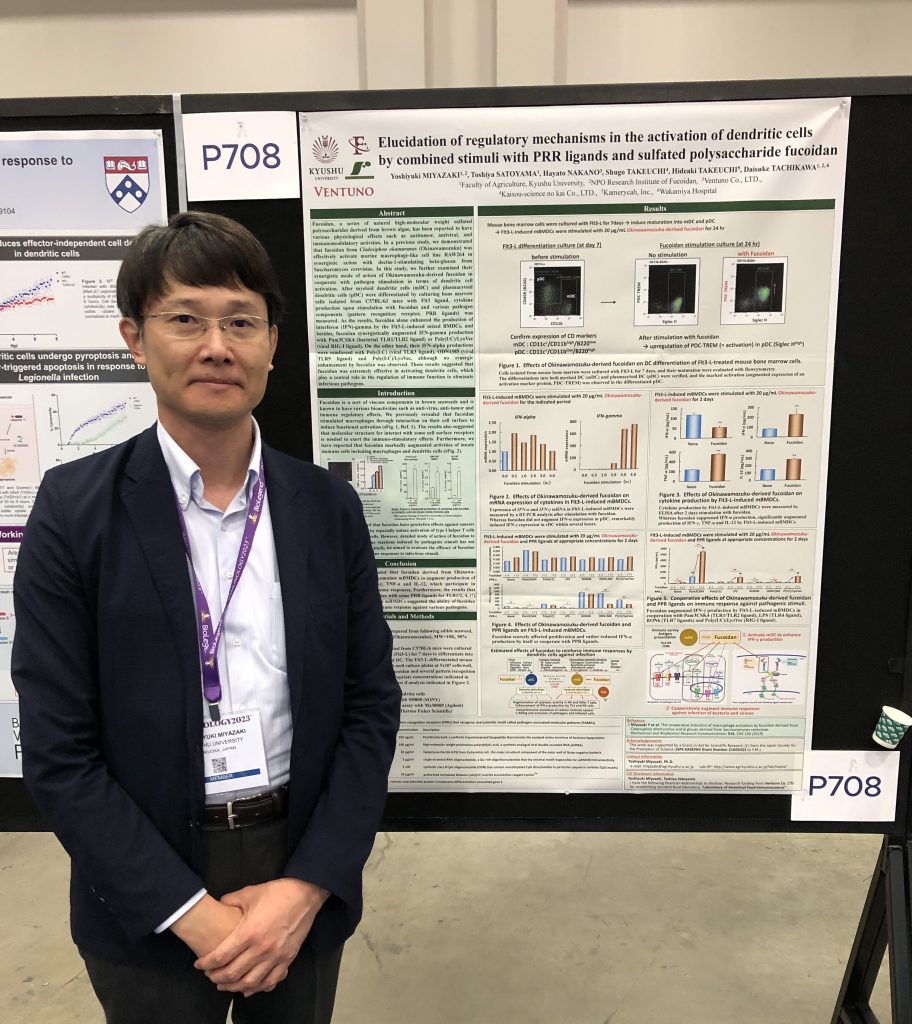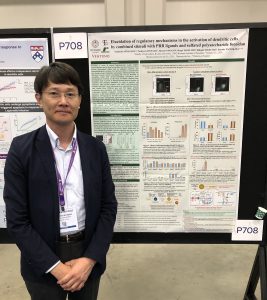 Umi no Shizuku also presented new research on fucoidan and immunity. This research was conducted jointly with Professor Yoshiyuki Miyazaki, an associate professor at the Graduate School of Kyushu University and director of the Fucoidan Research Institute.
Dendritic cells play a central role in immune function. The new research content of this time was that Okinawa Mozuku fucoidan effectively supports the function of these dendritic cells.
What are "dendritic cells"?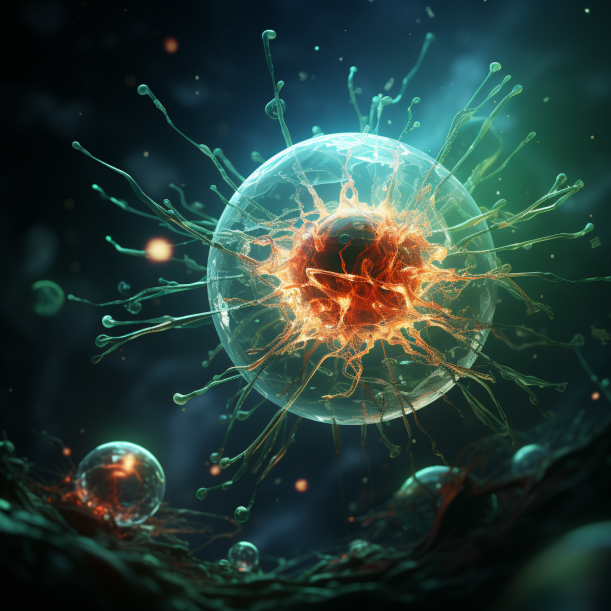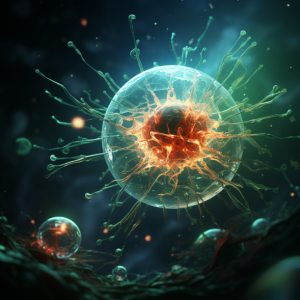 Many different characters within the immune system work together to protect the body. "Macrophages" and "Natural Killer (NK) cells" are well known to attack viruses first when they invade the body. There are also immune cells, "dendritic cells," called "messenger cells." Dendritic cells play the role of a control tower that can record the shape and characteristics of viruses and pathogens when they find a foreign enemy and transmit them to different types of immune cells to prompt them to attack.
As mentioned above, this research found that Okinawa Mozuku fucoidan supports the function of "dendritic cells," which are the control towers of immunity.
Umi No Shizuku Fucoidan has continued joint research with the NPO Fucoidan Research Institute, and since 2012, we have regularly published research papers in immunology. We will continue to carry out evidence-based product manufacturing and quality control so every customer can use Fucoidan products with a peace of mind.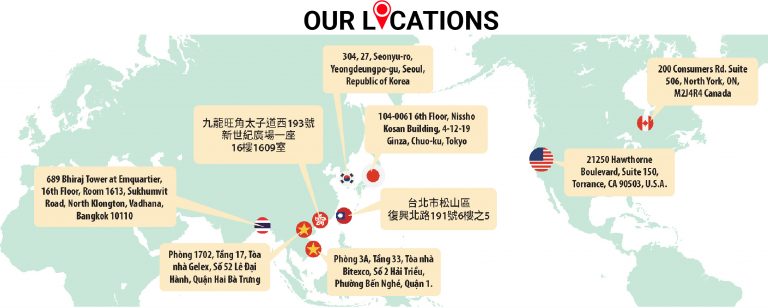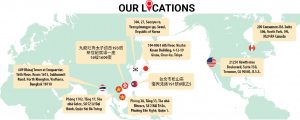 Back to the list