HEALTH
2023/01/01
Fucoidan Health News January: Award | VAFF Gold Award 2022


Award | VAFF Gold Award 2022
We are pleased to announce our Umi No Shizuku Fucoidan products were awarded the Gold Award at the Public Health 2022 organized by the Vietnam Association of Functional Food (VAFF) for its quality and safety.

The award recognizes the sales of health functional foods and supplements throughout Vietnam, and is based on product safety, quality, high production capacity, customer service, and corporate social responsibility. In addition, it awards companies and scientific research efforts aiming to develop new dietary supplements that benefit consumer health while also complying with laws and regulations.

Health promotion through functional foods and supplements is becoming increasingly important in Vietnam, where the economy is growing rapidly. The purpose of the award is to enable consumers to choose quality products suitable for their needs from among the many products available on the market through certification of safety. These certifications indicate the products have passed inspections, including clear indication of product origin and heavy metals testing.
On Saturday, September 17, 2022, the VAFF held its 11th Public Health Gold Awards ceremony at the prestigious Army Theatre in Hanoi. The awards ceremony was attended by many officials from the Vietnamese Ministry of Health, the Agency of Food Safety, the Vietnam Association of Dietary Supplements, and other governing bodies.

Key contents reviewed:
Proof of origin
Proof of import license to Vietnam
Proof of safety through heavy metal testing, etc.
Proof of GMP and other manufacturing standards
Notarization of fulfillment of tax obligations in Vietnam, etc.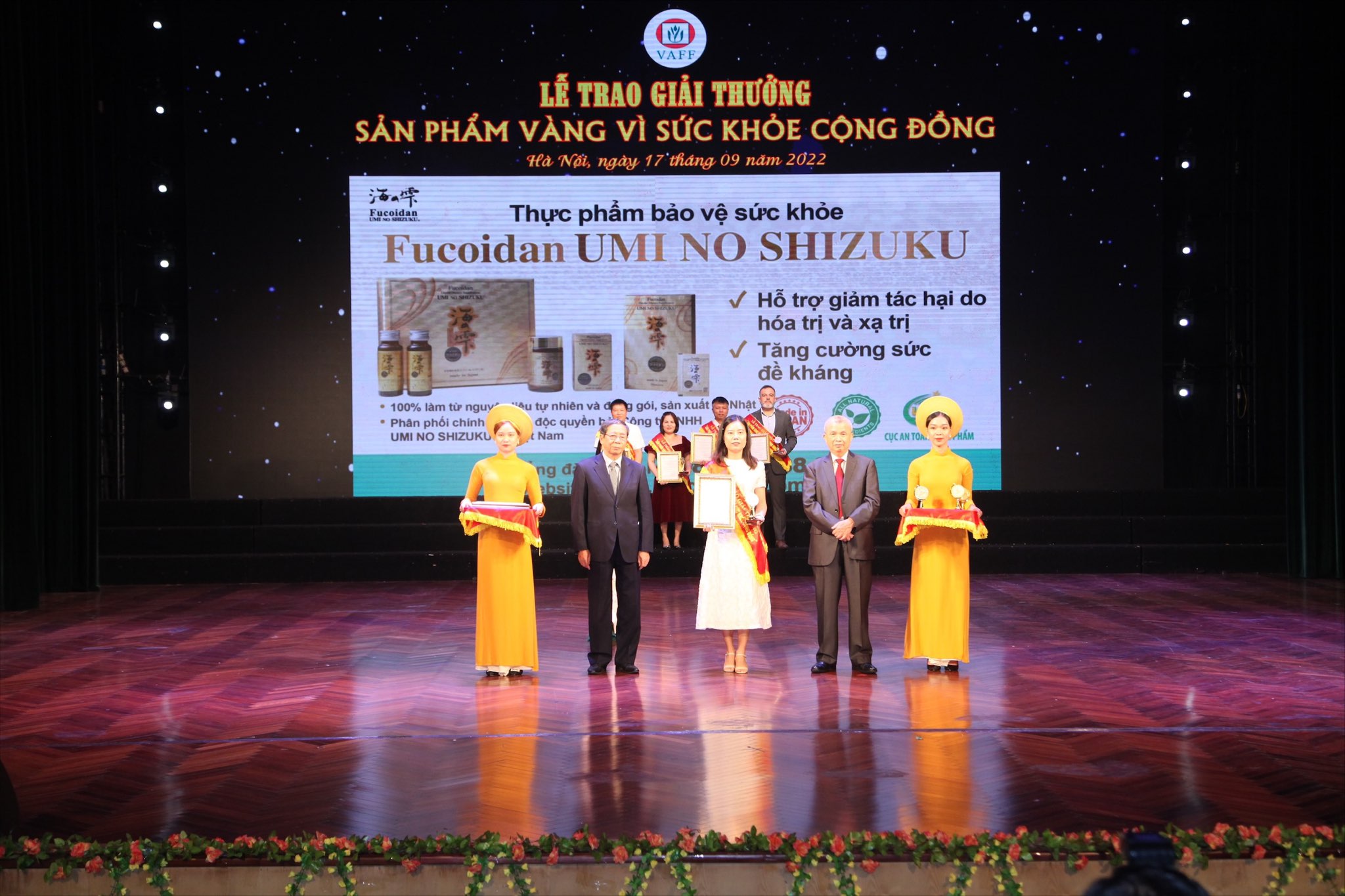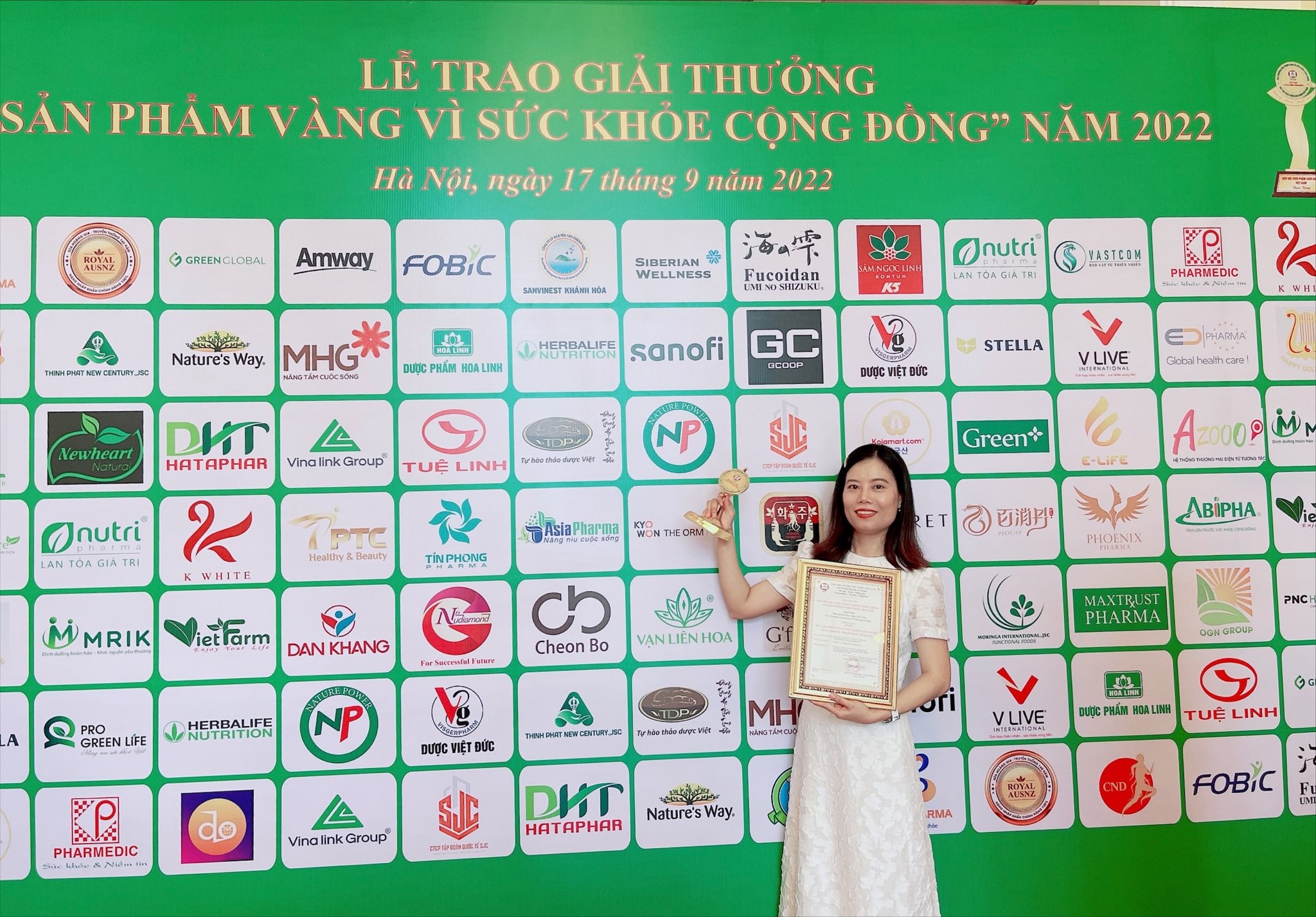 We are delighted this Gold Award has made our products more trustworthy in the eyes of our customers. The brand's success relies on the professional team's continuous efforts. The company has been persistent in fucoidan research for more than a decade to improve public health. We are committed to bringing high-quality health supplements to the customers, and would like to take this opportunity to thank the jury and our customers for their recognition.
To learn more about Umi no Shizuku's brand history and products, please visit: www.kfucoidan.com
"Umi no Shizuku" means "a drop of seawater", which represents our gratitude to the ocean for continuously offering people precious resources; it also symbolizes fucoidan's rarity.
Kamerycah Inc. established its U.S. headquarters in Los Angeles in 2003 with the mission of expanding research and development into the health benefits of fucoidan. Since then, we have expanded our business to Hong Kong, Korea, Taiwan, Vietnam and Thailand.
For the past 20 years, we have dedicated ourselves, in conjunction with national universities and the NPO Research Institute of Fucoidan, to finding the best natural treatments for whoever is in need. Our fucoidan supplement Umi No Shizuku has become a well-known brand in 45 countries because people trust our expertise and commitment in providing the highest quality fucoidan products.
Back to the list
Customer Support (English Line)
Toll-Free: 1-888-316-3033
310-944-9842